Norwegian Fjord Horse CH Felles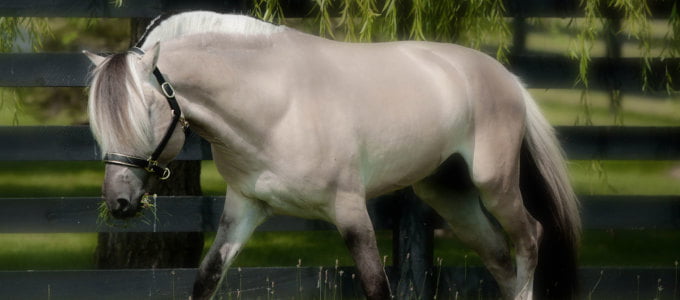 Introducing our 'Platinum Pony' – CH Felles
NFHR – 10-6808-S
Fee: $1,000 (Norwegian Fjord mares only)
Corgi Hill Felles
(MVF Erlend x Skjenna Gard Fiorgyn)
Grey dun Norwegian Fjord stallion CH Felles has an impressive pedigree – his sire is the well-known MVF Erlend, and his dam is Skjenna Gard Fiorgyn. This handsome young stallion provides us the opportunity to contribute his impressive gene pool to the Norwegian Fjord foal crop in the United States. His stunning color and lovely head are complimented by his playful temperament and willing attitude toward work.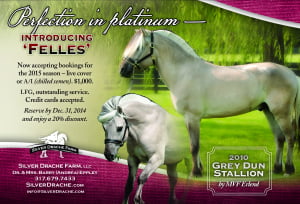 At just four years of age, he recently began his training under-saddle, and we look forward to presenting regular updates as he makes his show debut in 2015.
Felles holds a current Semen Transport Permit through the Norwegian Fjord Horse Registry, and is available to registered Norwegian Fjord Horse mares through AI shipments, or through live cover on our farm.
We welcome inquiries regarding his book, and are happy to answer any questions you may have. Please visit our Breeding Information page – shipments are available beginning in April.