Shire Stallion Mufasa "X"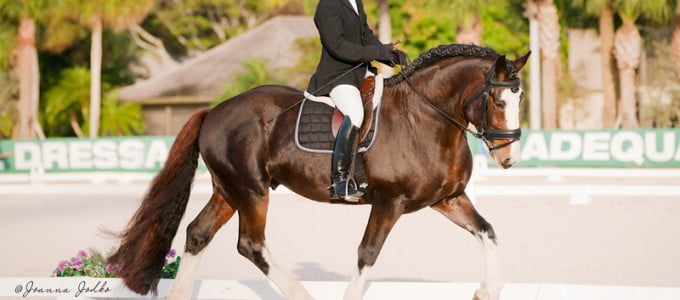 Registered Shire Stallion Mufasa X – ASHA 23183-S 2007 – 2015
Beauty, Balance, Brains and Presence – Mufasa X Fee: $400.00 (Frozen Semen)
Mufasa passed away in December of 2015 due to a brief but catastrophic illness. 
We are very fortunate to have a limited supply of frozen semen available to approved mares.  If you are interested in learning more, please contact us via phone or email for specific details. 
Grand Champion Shire stallion Mufasa, affectionately known as 'X', was sired by the legendary Laurel's Powerful Paul. With a noble head, expressive eye and outstandingly balanced frame, he commands attention both at liberty and on the show grounds.
At 18 hands, Mufasa X provides an excellent foundation of bone and strength without compromising agility and grace. He is the ideal balance of stunning conformation and the dedicated work ethic for which Shires are renown world-wide. As a cold-blood, his temperament lends itself well to crosses with warm or hot-blooded mares. This unique stallion is steady, and polite in-hand, yet displays the impressive stallion 'presence' that mare owners desire. We are very proud of the solid foundation of training this horse has received, and his 'gentlemanly' temperament and behavior perfectly compliment his physical appearance.
Mufasa X posts impressive scores in the Dressage ring, and moves with an uncommon lightness for a horse of his size. He has been trained with the exclusive intention of a career in Dressage, thus his movement, agility and carriage are unique among draft breeds.  This combination of attributes – size, power, work ethic, and the quiet, acquiescent mind of the Shire horse lend themselves to create the ideal cross-bred for adult amateur riders.  Mufasa and his trainer-rider, Luis Reteguiz-Denizard had a outstanding show season in 2015, and captured the 
United States Dressage Federation
 All-Breeds Award for the American Shire Horse Association.
Mufasa X is available to registered Shire and light mares. We welcome all inquiries, regardless of breed or discipline, and it would be our pleasure to discuss his availability for your mare during the current breeding season. Please visit our Breeding Information page for more information.
Discounts are available to American Shire Horse Association and USDF members, and fresh, cooled or frozen semen is available for AI breeding.  Contact us about current promotional pricing for frozen semen. We offer a live foal guarantee (LFG) and excellent service.
2015 USDF Adequan All-Breeds Award – American Shire Horse Association
2012 Grand Champion Shire Stallion – Ohio State Fair
2012 Best American Bred Shire Stallion – Ohio State Fair
2010 Senior Champion Shire Stallion – Ohio State Fair
2010 Reserve Grand Champion Shire Stallion – Ohio State Fair
2009 Sporthorse Colt Champion – Dressage at Lamplight