Norwegian Fjord Gelding – PCF Vidar *For Sale*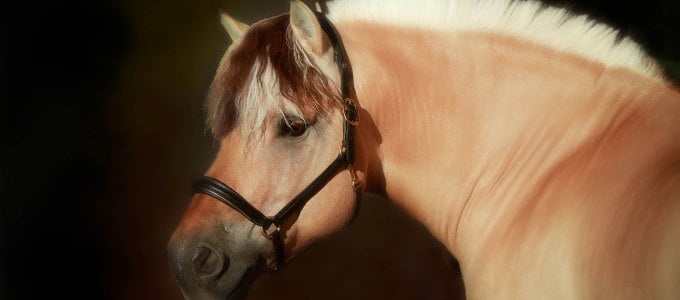 PCF Vidar was gelded in late 2016, and is now available for sale.
PCF Vidar contributed to the family legacy by producing champion offspring prior to being gelded.  He is a very experienced competitor who is ready for his next adventure in the show ring with an amateur or junior rider.
Vidar has multiple USDF All-Breeds Awards, including Third Level for 2016, and and multiple National Dressage Pony Cup breed wins. He is currently in professional training and schooling Fourth Level movements. Sound, requiring no maintenance and very fit. He holds a permanent USEF Pony Card (144cm).
Contact Andrea Eppley via email at Info@SilverDrache.com or via FB messenger for additional information.
PCF Vidar (PCF-Q-1728-S) is out of the illustrious Kastanjegardens Fernando. This brown dun gelding stands 14'1 hands on a medium-narrow frame, and is an impressive presence in and out of the show ring. Vidar is the perfect balance of power and flexibility in a compact, energetic package. He boasts well-marked legs, and a unique, curly forelock. His coat is a medium-deep hue and contains no white markings.
Trained to excel in both Dressage and competitive driving, this exceptionally athletic Fjord is a multiple National Dressage Pony Cup breed champion, and scores well against more traditional 'Dressage' breeds. His progeny have already begun to carry on this tradition in the show ring as well. He travels easily, and is accustomed the show ring environment.
Vidar's complete pedigree and evaluation results can be viewed by clicking here.